NBC Moves BSG, Tremors and More Online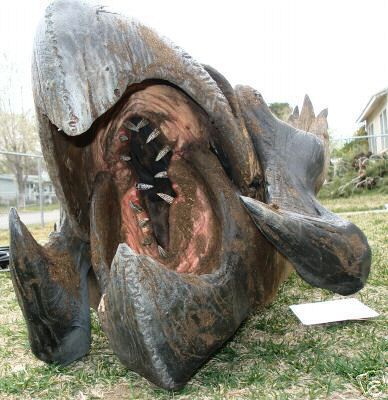 It seems like the big networks are finally starting to grok this Internet thing. After a bitter feud with iTunes, the WGA Strike paralyzing the entire fall season, and their consequent decision to change to a year-round schedule, NBC Universal is now rolling out a good chunk of its sci-fi library for streaming online.
Starting this month, over a dozen "classic" shows will be streamed online for free (but with advertising, natch) on NBC Universal's websites. And there's a healthy smattering of sci-fi included in the line-up: The classic Battlestar Galactica, Buck Rogers, Tremors: The Series, Swamp Thing and Night Gallery will all be available.
Okay, admittedly, some of those shows are pretty lousy. The recent BSG totally obliterated any reason to watch the old one, which is nothing but a cheap Star Wars rip-off, and the less said about Buck Rogers and Swamp Thing, the better. But I've always had a soft spot for the Tremors series, and Night Gallery is Rod Serling's follow-up to the Twilight Zone… which, sure, he eventually disowned, but where else are you going to see an adaptation of an H.P. Lovecraft story on network television?
A good first step for NBC. How about knocking V up next, guys?
On the NetSome Classic Sci-fi and Others Revive Online [Slice of SciFi]
Read More