Matador Sees Red with Barker's Books of Blood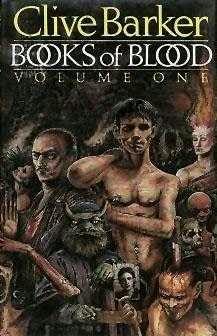 There has been a Clive Barker resurgence in the movies of late. And after The Midnight Meat Train and a Hellraiser remake hits screens, Matador Pictures will find an opening to begin a series of Barker movies based on Clive Barker's Books of Blood, six horror anthologies that hold dozens of stories of sadism, mayhem, and gut-wrenching horror. The first movie, directed by John Harrison (Tales from the Darkside: The Movie) will star Sophie Ward and Jonas Armstrong.
The plot? Says Reuters, "Blood will adapt the first story from Book 1, which centres on a
paranormal expert who, while investigating a gruesome slaying, finds a
house that is at the intersection of 'highways' transporting the souls
in the afterlife." Will the Blood films be done right? They had better be. After all, these small stories, which are close to Barker's heart, launched his career in the 1980s. Hopefully, Barker, who's a producer, will be hands-on.
Read More