Lost's Dominic Monaghan as a Serial Killer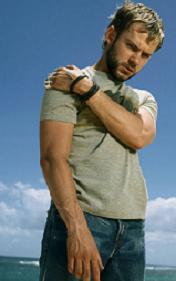 You'll best remember Dominic Monaghan as former rocker Charlie Pace from ABC's Lost. Monaghan has just completed filming on Glenn McQuaid's period zombie
flick, I Sell the Dead, for Glass Eye Pix, says The Hollywood Reporter. And now he has joined the cast of Pet, a psychological thriller from MGM. "Monaghan will play Seth, a man who bumps into his old high school
crush and quickly becomes obsessed with her. He takes her captive
underneath the animal shelter where he works but soon suspects that
his old flame is not who she seems to be," says The Hollywood Reporter. Sounds creepy.
Read More