Lost Video Game: Horror-Filled … or Horrible?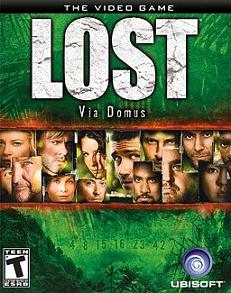 For some time now, UbiSoft has been promoting Lost: Via Domus, which has been in development for the last three years. In the Game Trailers video, you'll see that there is indeed a hint of fright in the Xbox 360 game — with the Black Smoke monster attack — but it's only a hint.
Sure, the idea of being inside Lost on that mysterious island is a fine one. And the fact that you play a new character — named Elliot, a survivor of Oceanic Flight 815 — adds a tasty twist or two. Still, neither Evangeline Lilly nor Matthew Fox add their voices to the game (some of the other actors do). But the most egregious thing about the preview is that you don't get a true sense of looming, treacherous horror as you often do with movie trailers. Where's the intrigue, the goosebumps? If you're a true fan of Lost, one who's loved the show from the beginning, you'll get a kick out of exploring that lush and potentially evil island. One only wishes that the game could have had been rife with the same terror you feel when watching the landmark TV show — a time when an hour moves by like a mere flash of a second.
Read More