Legion: Will an Angry God Make a Likable Movie?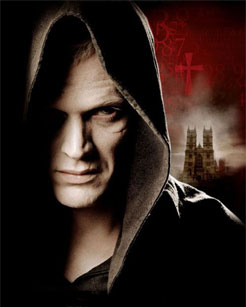 Destined for the Thriller That Could Be Great or the Movie That Really Sucks Department is Legion, a film about one higher power who gets very, very angry. Says Variety, the story "follows what happens when God loses faith in humanity and sends
his legion of angels to wipe out the human race for the second time." That leaves just a cluster of oddballs out in the desert to figure out — with some help from an archangel (Paul Bettany) — how to get back in the deity's good graces.
Bettany, the talented actor who played the albino monk in The Da Vinci Code , really hasn't done much horror before this. Director Scott Stewart likewise is a first-timer to the genre. They'll have to be careful that they steer clear of too many over-the-top moments. Once the audience begins to snicker, all is lost. Pray for this one.
Read More