Jessica Alba Takes on Classic Horror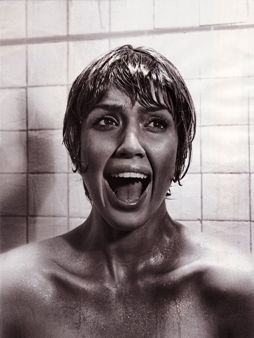 Perhaps Jessica Alba was hurt that she was left out of Vanity Fair's recent photo shoot recasting Hitchcock's films with contemporary actors. Or perhaps the crew at Latina magazine just doesn't read VF. Either way, we have a fresh tide of horror makeovers to wade through, with Alba filling in for actresses in Rosemary's Baby, The Ring, The Birds, Psycho, and Scream.
If you didn't think Alba was a good actress before, this shoot isn't going to change your mind. When weighed against some of the most memorable performances of all time, she's bound to come across as a lightweight, no matter how many plastic birds you dangle around her head. But the good news is that only one of these movies is actually scheduled for a remake — The Birds — and Naomi Watts is widely believed to have already locked that one down. Knowing that makes it a little easier to relax and enjoy Alba's impersonations.
Read More