Inhabited Island: Soviet Sci-Fi Classic Slated for 2009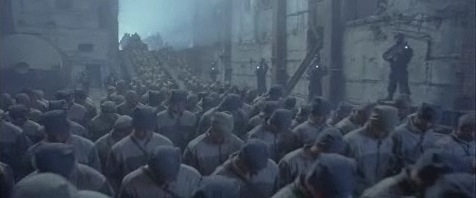 Inhabited Island: Soviet Sci-Fi Classic Slated for 2009″ width="560″/>
Science fiction is filled with allegories about the USSR., most poignantly George Orwell's powerful realization of "a boot smashing into a human face forever" in 1984. But the 1971 book Prisoners of Power — a Soviet science-fiction novel written during the height of the Cold War — was also truly subversive. The story surrounds Maxim Kammerer, who crash lands on a brutal planet of totalitarian medieval cruelty, where the populace is subjugated by a ruling elite and a worldwide network of mind control towers. Prisoners of Power is a rare contemporary allegory for the dangers of communism from behind the Iron Curtain itself.
Thirty-seven years later, that novel is on its way to theaters by way of a new title: Inhabited Island. A $40 million dollar epic, it's one of the most expensive movies to come out of Russia in recent years, and it currently filming in Moscow and the Crimea for release in 2009.
This is one to keep our eyes on. Let's just hope it's of the Solaris school, not the Nightwatch .
Russian Sci-Fi Inhabited Island [The SciFi Blog]
Read More