Horror Within New Indiana Jones Trailer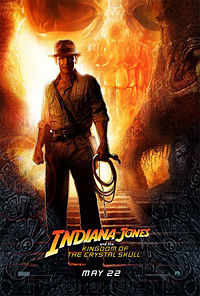 It's wasn't expected — at least not by me — but it was certainly appreciated. When you watch the intense new trailer for Indiana Jones and the Crystal Skull on Yahoo, you actually get scared. It's not just due to the moments of action when giant, sharp things come at you in HD. It's that hovering skull, those creepy birds, and the dank-looking caves with their violent figures cloaked in half-darkness.
In other words, this isn't just a roller coaster ride. It's an adventure with horror elements courtesy of two of our country's movie greats: Steven Spielberg and Harrison Ford. They may be older now; but they've still got it. Mark you calendars now for the May 22 release date.
Read More