Horror Remakes Haunt Austin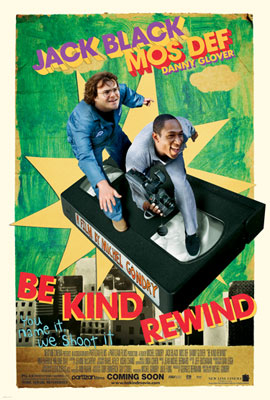 The horror community has been abuzz with the news that New Line Cinema and Michael Bay's Platinum Dunes would be remaking the classic A Nightmare on Elm Street. But unbeknownst to most, another remake of Nightmare is not only on the way, it's showing this Thursday at the Alamo Drafthouse Ritz in Austin, TX. Just over five minutes long, it was produced for next to nothing. Check it out here.
The Alamo Drafthouse has been one of the leaders in interactive cinema
over the last few years, sponsoring numerous quickie DIY filmmaking
contests, but their latest may prove to be their most amibitious.
Called Rewind Kindly (inspired by the premise of Michel Gondry's, Be Kind Rewind),
it allows contestants to rework their favorite films in short form.
Numerous classic (and several not-so-classic) films, from Gone With the Wind to The Beastmaster (a
personal favorite — the remake, not the original), have gone the
remake route for a chance to win a Dell AMD-powered workstation grand
prize.
The number of classic horror films being "re-imagined" these days is impressive: The Shining, King Kong, Predator, Alien, The Exorcist — to name a few — all of them remade with a lot of love and respect for the originals. Fun to watch, if not all that skillful (hey, they're cheap remakes), they exhibit more flair than most major studio movies.
Start with the remake of John Carpenter's The Thing and we promise that you won't stop. Enjoy!
Read More