Hitchcock + Twilight Zone = Maidenhead Trailer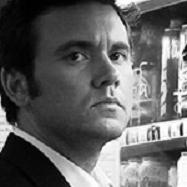 With everyone hopped up about The Signal, it comes as no surprise that star A.J. Bowen's next project, Maidenhead, is getting a ton of buzz online. Dread Central has a short item on the film, "about a guy who's taking care of his dad who just so happens to be a vampire," according to Bowen, who also likens it to a "feature-length Twilight Zone episode; essentially it's Psycho in
reverse." In some inspired casting, the ever-enigmatic Michael Parks will take on the role of the chronically ill vampire. Judging from the trailer, it's more like old school Hitchcock-style suspense than Twilight Zone horror. The filmmakers even got someone to imitate Hitchcock's droll voice.
Read More