Flash Gordon Read-Along Audio Books for Free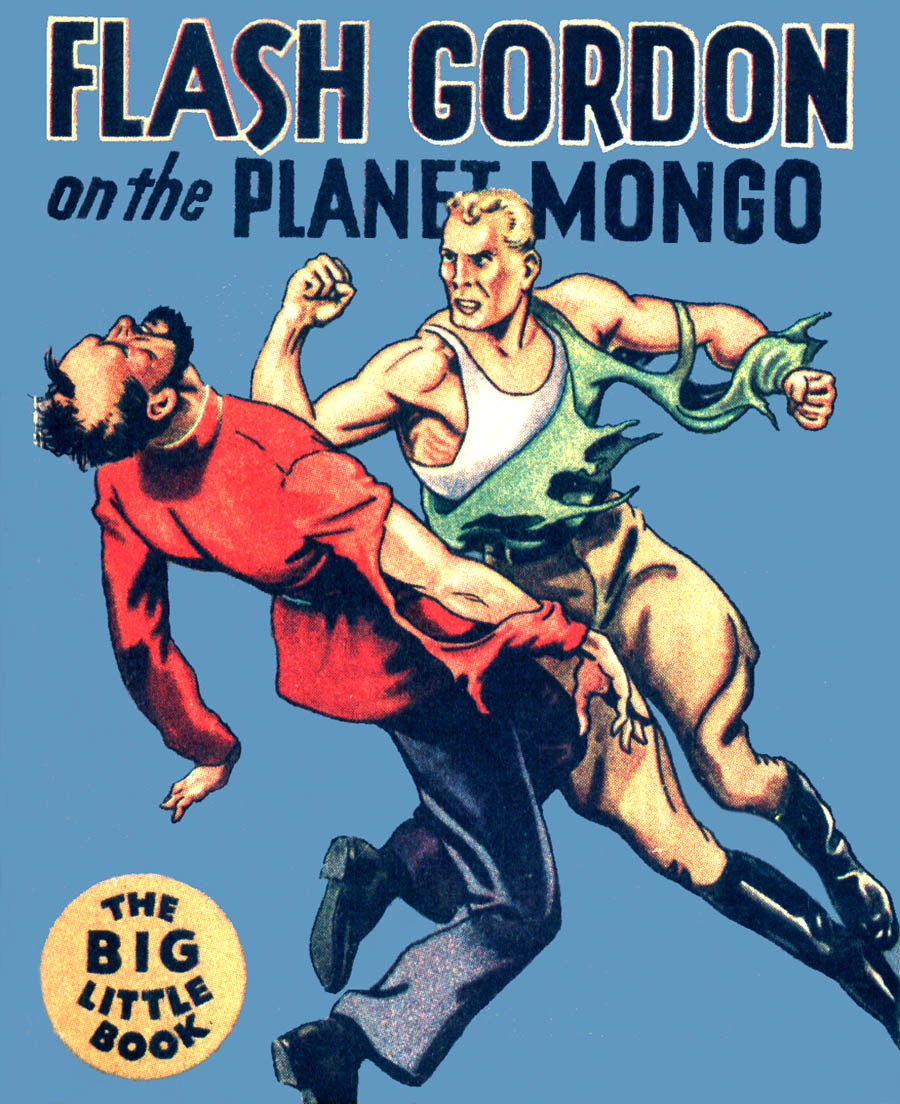 Back before phonics took PBS by storm and See 'n Say took over the aisles of Toys 'R' Us, there were two ways to teach a child to read. The first was at the end of a ruler wielded with homicidal vigor by the hand of a British schoolmaster; this was also used to teach children all sorts of obsolete languages from extinct civilizations, like ancient Greek and Latin.
The other method was easier on the knuckle: 45 RPM records encouraging children to read-aloud as they flipped through charmingly illustrated books detailing the adventures of heroes like Spider-Man, the Hulk, Batman and Flash Gordon.
We don't have books like that anymore, but the old read-along
albums, when transcoded for the MP3 age, still have a lot of charm,
especially when approached as audiobooks. Over at SciFi Signal, John
DeNardo has been lucky enough to get his mitts on some old Flash Gordon
read-along mp3s, which make-up a riveting complete adventure ready to
be loaded onto your iPod, complete with the utterly endearing "Turn the
Page Now" chime between each chapter.
Flash Gordon Read-Along Books [SF Signal]
Read More