Final Girl Gets to Know Guinevere Turner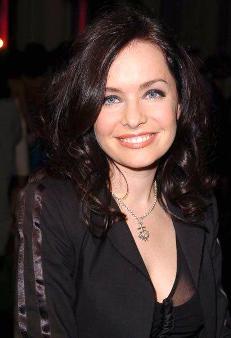 Even those of you already familiar with Final Girl's Stacie Ponder (and her casually witty take on all things horror) will be impressed with the utter candor she achieves during her interview with screenwriter/director/actress Guinevere Turner. The duo embark on a road trip to take care of an afternoon's worth of errands and discuss Turner's scripts for BloodRayne and American Psycho between pit stops and charming digressions.
It turns out Turner doesn't take horror as well as she dishes it out: "I can't even watch a horror movie trailer," she admits. "I can appreciate them, it's just that I get really, really, really scared and then I have nightmares…I try to force myself to see a scary movie and I'll be sitting in the theatre so scared that it's not fun."
In addition to enlightening Final Girl as to why there are so many
donut shops in SoCal, she also explains the difference she's discovered
between working as a writer and working as an actress. "Banging out a
script is sweat and tears," says Turner, "Walking around in
professional hair and makeup being a bitch is fun." She's been doing
just that on The L Word as Gabby Deveaux.
Though getting lost and driving in endless loops provides Ponder and
Turner ample time to cover all the bases — such as what a bad movie BloodRayne turned out to be — perhaps the most impressive thing about the interview is that they each made it home safely.
Read More