Examining Pathology's Release Date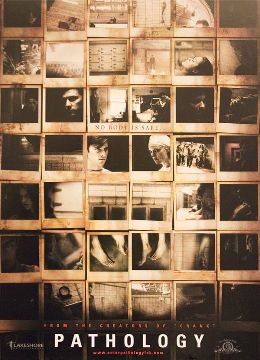 MGM has announced it will be wheeling Pathology into theaters on April 18th, after keeping it on ice for almost a year. Whether this indicates a lack of confidence on MGM's part is unclear, but at least we have the trailer to provide a few hints about what sort of case we have on our hands.
It seems that the County Morgue workers work hard — and play harder. Newcomer Milo Ventimiglia discovers that they're keeping themselves entertained with a game in which real murders are committed and solved for sport. It looks a little like 1990's Flatliners, with a much nastier streak. Given how much of the trailer seems to be set at the autopsy table, I can only imagine that this is going to get mighty unpleasant. Will Pathology's brains be any match for its blood and body count, or will it arrive DOA? How many autopsy puns are too many? We'll have to wait until April to know for sure.
Read More