Ellen Page Cast in Drag Me to Hell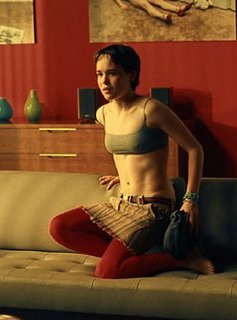 Ellen Page has a soft spot for her horror fans, and the feeling is totally mutual. News is ricocheting from coast to coast and from geek to geek that Page has decided to join director Sam Raimi in his foray back into the world of horror, starring in Raimi's upcoming film Drag Me to Hell. Raimi hasn't touched a scary movie since he wrapped his Evil Dead trilogy fifteen years ago, and Page demonstrated eerie talent for one so young in 2005's Hard Candy — no surprise that she's currently Oscar-nominated for her role as a pregnant teen in Juno.
The only info out there on Drag right now is that it's about an unsuspecting person who becomes the recipient of a supernatural curse. The news is worth savoring though: horror fans have these two great talents right where they want them.
Read More