Doomsday: The Ultimate Gaggle of Post-Apocalyptic Tropes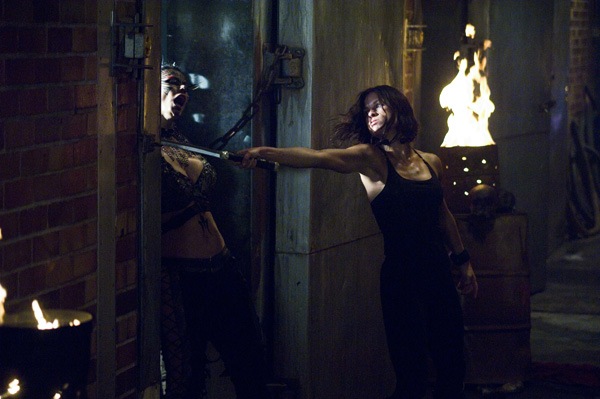 Doomsday: The Ultimate Gaggle of Post-Apocalyptic Tropes" width="560″/>

The trailer for Neil Marshall's next film, Doomsday, was undeniably awesome. But the plot was clearly a mash-up of 28 Days Later and The Road Warrior: scarcely a single element failed to be a groan-worthy cliche of the post-apocalyptic Sci-Fi genre. And yet somehow, blended together it was hard not to get excited.
But lest we forget that the script to Doomsday may very well have been randomly generated by a SQL database, Michael Moran has written up a complete list of all the overused tropes that Doomsday is working from:
A virus has decimated the population, a virus that makes people insanely strong, which can only be resolved by a sassy female Special Forces operative, who's helped by a slumming British thesp who explains the Pop Science which has made the whole world go a bit Mad Max except for the chief villain who will take the sassy lead's gun away… and don't forget the product placement.
Boy, Michael! When you put it that way, it sounds like Doomsday is going to suck!
The Top 10 Modern Sci-Fi Movie Cliches [Times Online]
Read More