Dimension's Key to Joe Hill's Locke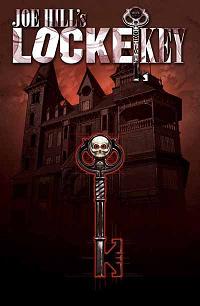 By now, everyone knows that bestselling horror writer Joe Hill is Stephen King's son. And like his prolific father, Hill is quickly carving his own niche. His nightmarish novel, Heart-Shaped Box, was scooped up by Warner Bros. and a well-received collection of short stories was recently released. Now, Dimension Films has seen fit to purchase the rights to Hill's graphic novel, Locke & Key.
Says Variety, the story is about a group of group of kids who become caretakers of a mansion and "discover doors that take them to different places, give them
powers and even alter gender and skin color. Behind one door is a
dangerously violent creature." (Where would horror tales be without locked doors as plot points?) It's clear to any horror fan that Joe Hill is on a roll. Hopefully, Hollywood can do justice to his work, which is grittier and more violent than his dad's.
Read More