Did Dead Rising Rip Off Romero?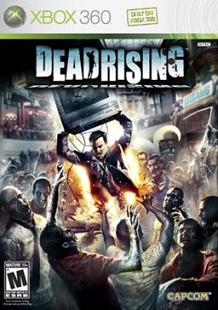 Even those who aren't fans of horror games may remember Dead Rising, one of the best-selling titles of 2006. But the game's locale and story — which featured zombies in a mall — is a little too familiar to MKR, which represents the rights to George Romero's Dawn of the Dead .

According to Reuters MKR is now suing, alleging "that Capcom's popular Dead Rising game was essentially a computer game version of its Dawn of the Dead movies." MKR's move comes after Capcom first filed a case against them, asking for a declaration that the Dead Rising did not infringe on
MKR's intellectual property rights and for an injunction to
prevent MKR from suing.
Capcom rep Chris Kramer had no comment regarding the suit. And Dead Rising, which sold more than one million copies, is no longer being produced. The educated guess? This will be settled out of court before it goes to civil trial. What do you think? Is Dead Rising ripping off Romero?
Read More