Dark Floors: Illuminating New Clips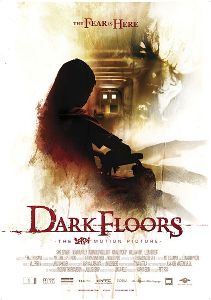 It may seem like a cruel tease that Twitch has just posted a fresh bevy of clips from the movies Dark Floors, a Finnish film featuring the metal monster-band Lordi–considering that no U.S. release date has been set.
The clips introduce you to a small group of everyday people trapped in the corridors of a hospital where something has gone terribly wrong. Concerned father Noah Huntley has decided to remove his autistic daughter Sarah from care, but discovers that actually leaving the building may pose a greater challenge than he had counted on. What happened here, and what does it have to do with Sarah? While of course the monsters remain in hiding for now, these clips showcase the atmospherics of Dark Floors nicely and hint at future scares.
Read More