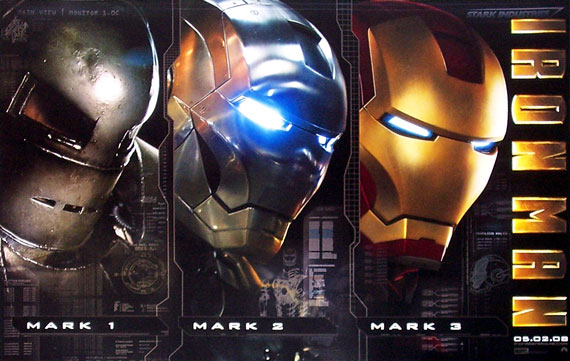 • There's no official word yet if Fox is going to pick up the dismally-rated Sarah Connor Chronicles for a second season, but this news from Germany gives a bit of hope to the faithful that they might.
• io9 lists the worst sci-fi resurrections. Cylons are included, because waking up after dying in a tub of what appears to be sputum isn't what most of us pictured.
• Eddie Izzard meets Darth Vader at the latest Iron Maiden gig.
• Catherine Tate interviews her padawan, David Tennant, about the next season of Doctor Who over on the BBC 4's Chain Reaction.
• The new Iron Man posters are utterly gorgeous.
• And speaking of Iron Man, it continues to sound amazing.
• FOUND: one post-apocalyptic, Road Warrior style death car.
• Did Chris Carter cause September 11th? Well, no, but they were worried.
Read More