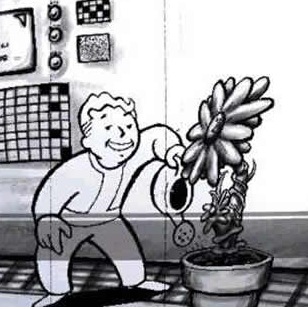 • A bizarre New Wave androgyne sings sci-fi music on public access television.
• The Signal looks to be a direct rip-off of one of Stephen King's most execrable books, Cell. Needless to say, Ain't It Cool News is already proclaiming it a classic.
• SETI may not be finding extraterrestrial communications because they've upgraded to broadband.
• Cloverfield may very well sync up, Dark Side of the Moon style, with Fall Out Boy's Infinity on High album. But then again, it might not.
• Boy, Arthur C. Clarke barely got anything right about the future…
• While guys like me resist the urge to let Lost jerk us around anymore, at least SF Signal loved the last episode.
• Anakin Skywalker gets a new Padawan.
• 75 words every scifi fan should know. This would also double as a hell of a list of great band names. "Matrioshka Brain?" That's just awesome.
• God, to be a poor USA Executive, all of a sudden finding himself buried under thousands of pounds of sesame seeds sent by an infinite armada of insane 4400 fans.
• Summer Glau says Firefly is never over, but doesn't exactly say it's coming back either. At least she's got that Joss Whedon dance project.
• Startled by the fervor of Internet nerdery, J.J. Abrams backtracks from the Trek XI teaser, and claims that it doesn't contradict the construction of the Enterprise in outer space.
Read More