Crazed Dishwasher Kills Zombies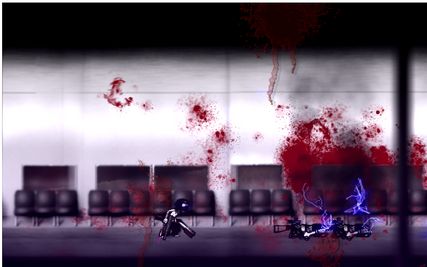 A dishwasher as the protagonist in a horror video game? It's not as far out as it sounds.
Imagine this: You're a kid who wants to make horror video games, but you're stuck washing dishes in Utica, New York. Then Microsoft knocks on your door to tell you that your game concept has won a big contest. In fact, your game just might be the next big thing on the Xbox Live Arcade. That's the real life story of John Silva whose raucous, bloody The Dishwasher: Dead Samurai
excited even the most jaded critics at Microsoft's keynote address
during last week's Game Developers Conference. Silva actually said that
if he weren't making games, he might just have gone crazy in his small
town.
In his downloadable game (which has yet to receive a release date),
you'll try to kill off swarms of dead samurai with everything from
cleavers to chainsaws. As with any side-scrolling game, the end of each
level features some horrible monsters/bosses that are difficult to
annihilate, even with a machine gun. Oh, the blood that will flow in your quest to kill all the zombies.
Read More