Black Hole Scores New Director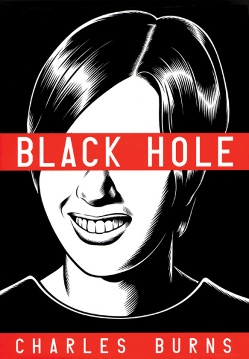 As far as second choices go, David Fincher is one hell of a consolation prize. Variety reports that the director of Fight Club, Zodiac, Panic Room, and Se7en has been tapped to fill in for Alexandre Aja on the film adaptation of Black Hole.
Charles Burns' unforgettable graphic novel follows a group of teenagers in the 1970s who contract and spread a sexually-transmitted disease, causing strange physical mutations that erode their humanity in more ways than one. No news yet on how Aja let this one slip through his fingers, but the presence of Fincher immediately bumps it up into a new tier of anticipation. Having Neil Gaiman and Roger Avary on hand to adapt the screenplay doesn't hurt either. Variety also mentions that Fincher's other upcoming projects include The Torso and The Killer. Looks like there's no chance of this director losing his edge anytime soon!
Read More