2008 Razzie Awards More Sour Than Usual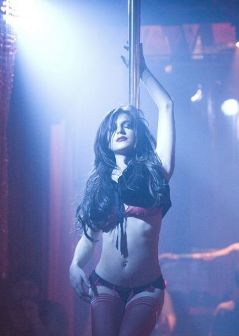 The winners of the 2008 Razzies were announced this week, and this time they're personal: Lindsay Lohan's career-busting "comeback" I Know Who Killed Me gathered a record-setting eight trophies, with Lohan herself receiving two "Worst Actress" awards: One for each "character" she played in the film. The runner-up was Eddie Murphy's Norbit, which garnered "Worst Actor," "Worst Supporting Actor," and "Worst Supporting Actress" — all for Murphy.
While I think it's useful to keep tabs on Hollywood's worst and the Razzies are all in good fun, it seems that the awards themselves have become entirely editorial in nature. I mean, I Know Who Killed Me was definitely a fatally flawed movie — but was it singled out because it really was the worst, or because of Lohan's off-screen persona and antics? Considering that she also garnered Razzies for "Worst Screen Couple," as well as "Ripping off Hostel, Saw, and the Patty Duke Show," it's pretty clear that the folks at the Razzies were willing to bend logic for the chance to pelt Lohan with golden fruit. It's fans of the award who have been truly left in the dust: We know less about the worst films of 2007 than about the Razzie committee's personal agenda.
Read More