1981: The Year of the Werewolf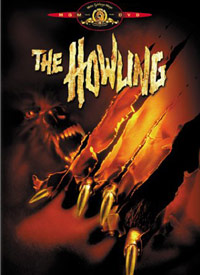 Just as 2008 is the Year of the Rat, 1981 was the Year of the Werewolf. That was the year of Joe Dante's The Howling, John Landis's An American Werewolf in London , and Michael Wadleigh's Wolfen (starring Albert Finney). What makes werewolves so compelling — then and now — is the central question regarding how much human conscience and conciousness remains post-transformation. Whereas The Howling suggests that the monster and the man share a common evil, American Werewolf casts its half-human lead in a far more sympathetic light. Wolfen, for its part, delves deeper into werewolf lore and metaphor. (No wonder it inspired Metallica to pen the song "Of Wolf and Man.") Can't remember which one you've seen? Perhaps you're like The Howling's detective Karen White (Dee Wallace),
a woman who has witnessed something so terrifying that she's been sent to a special resort called The
Colony.
The Howling plays tonight Friday, February 15 at 11:30PM | 10:30C
Read More