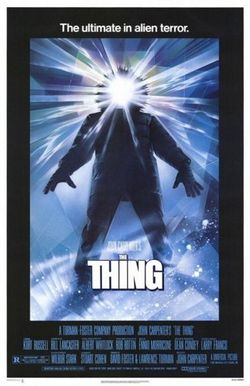 In case you hadn't noticed, it's nippy outside and the bulk of the country is experiencing a major cold spell. That's scary enough in and of itself but the recent trend of winter-themed horror films are practically an affront to global warming.
Just in the last year we've had vampires attacking in the freezing cold in both Wind Chill . And to top it off, Larry Fessenden's excellent The Last Winter gave us the ultimate seasonal shiver: Fear and paranoia brought about by climate change.
Combining winter and horror is a time-tested formula: Classics such as The Thing and The Shining
have provided both literal and figurative chills for decades. There's
something about sub-zero temperatures that's already troubling: Who
doesn't dread going outside when the thermometer drops that low? With
the long nights of darkness that winter brings, it's no wonder that
horror movies take advantage of this time of year. After all, is
anyone frightened by the pleasant weather of spring?
Read More