Willem Dafoe, Serial Killer Hunter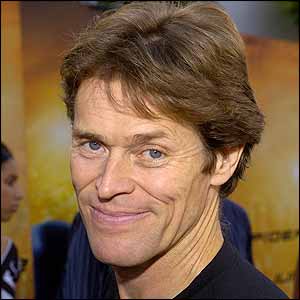 From his early role as the lowly Second Phone Booth Youth in The Hunger to the weird guy he played in David Cronenberg's eXistenZ , Willem Dafoe has done his share of horror movies. Now, according to The Hollywood Reporter, IFC Films has acquired North American rights to a
serial killer thriller called Anamorph to star Dafoe along with Scott
Speedman ( Underworld ).
The film concerns two "detectives tracking a killer
who re-creates the perspective-distorting painting technique in a bizarre series of murders." Anamorph sounds like a compelling way to reinvigorate the somewhat-tired serial killer genre, especially if the process of countering the distortions is the way the investigators reveal the clues. Since in the movies, every serial killer wants to be appreciated for his artistry and philosophy, Anamorph sounds like a refreshing way of making that constant literal.
Read More