Who Loves Horror? Funeral Directors Do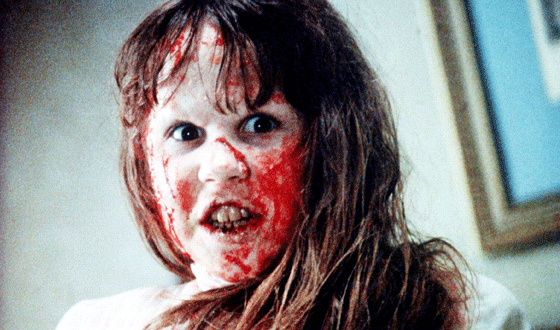 When it comes to horror movies, some people have a unique appreciation for what they see. G. J. Charlet III is a third-generation Funeral Director who grew up in the business.  "I got away, but family ties dragged me back in. I've been working as a professional Funeral Director for four years now."
"Like a lot of family-owned funeral homes, my family lived in the funeral home itself," says Charlet. "It's twenty steps from my bedroom to the casket display room—or five or six leaps if you're scared. I grew up afraid of every shadow, creak, or bump in the night."  It was years before he could sleep with his head above the covers. ("Monsters, as you know, can't move blankets.")  His love of horror movies came when he was older, since of course by then real life was much scarier.
As far as zombie movies go, a sub-genre for which he seems particularly qualified to judge, Fido is his recent favorite.  "It's like a Lassie movie with all the  dogs replaced  by zombies," he says. Still, it didn't make his top ten.
Charlet's Top 10 Horror Movies:
10. C.H.U.D
9. Shaun of the Dead
8. Flesh Eating Mothers
7. The Frighteners
6. The Amityville Horror
5. The Shining
4. Dead Alive
3. Texas Chainsaw Massacre
2. Poltergeist
1. The Exorcist
"I had my head covered for most of The Exorcist, but those sounds…I was so afraid to go to sleep that night that I slept on the floor next to my sister's bed. When she got up the next morning, she stepped on me. I screamed, she screamed, the whole house woke up, and Mama said that we couldn't watch scary movies until I was much much older. I didn't protest."
See full on-air schedule for this year's AMC Fearfest.
Read More