What's Happening With Escape From New York?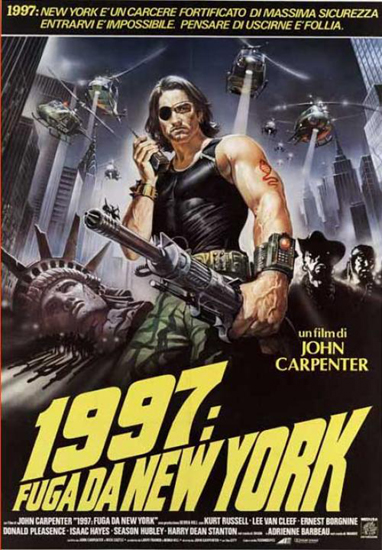 There's a term in the industry to refer to a film project that is having trouble going from idea to production. It's called "development hell." Roughly speaking, it's what happens when one person in Hollywood has a bad idea and wants to move forward with it, but his fellow executives can't mash enough ancillary bad ideas into the core for it to reach critical mass and, much like the sun, begin an independent fusion process of turning core bad ideas into even worse ones.
For film lovers, development hell is usually a good thing. I Am Legend was in development hell for twenty years, and when it finally pulled free, look where that got us. We can only pray that the proposed Escape From New York prequel / remake never manages to limp its way to screens across the country.
For those wondering what's going on with the new Escape, Science Fiction and Fantasy Media have an interesting summary of the project's trials and travails so far. In short, Hollywood's throwing every bad idea they have at this one. They're jettisoning the chocolate-meets-peanut-butter pairing of Kurt Russell and John Carpenter for the mayonnaise-meets-yeast-infection pairing of Brett Ratner (X-Men 3: The Last Stand, pronounced with a vomitous belch) with Gerard Butler (star of last year's most homoerotic and jingoistic slow-mo "historical" drama, 300). Except now Ratner's dropped out, with the director of Terminator 3 now attached to direct, and even Butler dropping out of the project, it apparently sucking too much for even him.
I'm with the die-hards on this one: if you must do another Escape movie, give Carpenter and Russell the money to do the one they've been talking about for years, Escape from Earth. Anything else is just a bad idea.
What's happening with the Escape From New York remake? [SFF Media]
Read More