What City Will Be Destroyed In Cloverfield 2?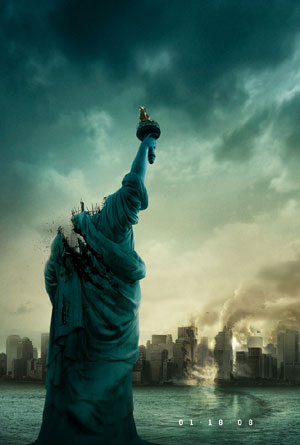 There was always the danger that mass online embracing of Cloverfield would end badly: Look what the enthusiasm of geeks like me did to movies like Snakes on a Plane. But that doesn't seem to have happened to J.J. Abrams' and Matt Reeve's post-9/11 monster movie, which had a $46 million dollar opening weekend. It dropped precipitously on its second weekend, but with a $25 million dollar budget, the movie is already profitable.
Clearly we're getting a sequel. Paramount Pictures is already in talks with Matt Reeves and former Buffy the Vampire Slayer writer Drew Goddard about coming back to do Cloverfield 2–once that little matter of the Hollywood-crippling WGA Strike is settled.
I like Cloverfield a lot, but I'm not sure how they'd handle a sequel. Paramount PR reps were talking about doing Cloverfield 2 in another city, but I think that would get tedious quickly. A better idea is to make Cloverfield 2 happen on the same night but from a different perspective, so we start piecing the story together through two viewpoints.
Cloverfield 2 Is On [UGO Movie Blog]
Read More