WAZ Trailer Equates Selma Blair With Scream Queen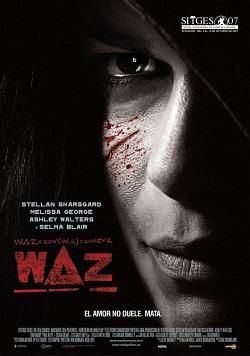 Today, Terror Feed offers up the new trailer for WAZ, the psychological thriller in which bodies (with a strange equation cut into them) are found in the street. The preview may seem cryptic, even downright convoluted, but any low budget affair starring Selma Blair, Rachel McAdams, and Melissa George is bound to make us forgiving of shadowy cinematography. An opening scene of someone carving into flesh proves pretty gross: That's not fresh, red blood; it's a maroon-tinged blackness. For a moment, you're a little too stunned to wonder what does that equation mean?
With every horror flick, morals play a role. In WAZ, the moral quandary is whether you should kill your loved ones or be killed yourself…by electrocution. Or as Melissa George asks, "How much pain will you take before you kill someone you love?" It's not pretty! WAZ opens on February 22.
Read More