Want to Buy a Scream Queen's Brain?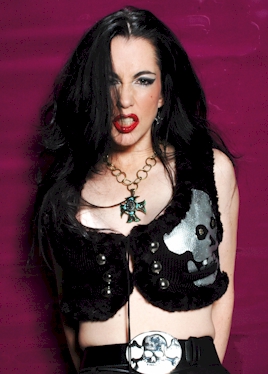 Debbie Rochon has been starring in horror movies for quite a while. She has such a rabid following they even put her in the 30th anniversary edition of Night of the Living Dead . Overall, she's been in 145 movies and TV shows, including B-grade offerings replete with nudity like Tromeo and Juliet and Bikini Bloodbath Christmas. She's currently slated to star in a version of H. P. Lovecraft's Colour from the Dark and also co-hosts a horror-themed radio show on Sirius with metal rocker Dee Snider.
Recently, Rochon was diagnosed with a brain tumor, according to TMZ. The gossip site is reporting, "Scream queen Debbie Rochon is ready to give you a piece of her mind. Well, she's actually ready to sell it. The 'actress' recently learned she has a brain tumor and has decided, by demand of her fans, to auction it off … in pieces." While the stunt is unquestionably a weird combination of self-promotion and consumerism, Rochon wouldn't be selling a piece of her brain, tumorous or not, if she didn't need the money. Brain surgery doesn't come cheap. Get well soon, Debbie!
Read More