Uwe Boll: Director of Video Game Movies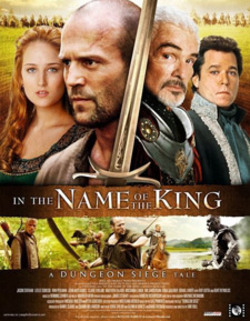 From House of the Dead to BloodRayne, Uwe Boll has directed his fair share of movies based on video games. None have garnered critical success, and none have brought back big bucks at the box office. His latest foray, In The Name of the King: A Dungeon Siege Tale had a $70 million budget and, for the first time, a well-known slate of stars including Ray Liotta and Burt Reynolds.
Nonetheless, it brought in a disastrous $3.3 million at the box office this weekend. Everyone blames Boll, but it's time to blame the video game developers who permit him to make mincemeat of their work. Chris Taylor's Dungeon Siege was a well-regarded role-playing game with a dramatic story and strange goblins. So why did he let Boll take over? The answer is complicated.
But it has to do with the laws in Boll's homeland of Germany. Says Reuters, "Boll
has been able to finance big-budget films through German tax
shelter funds. But King
marked the last film to be bankrolled by his fund, which, like all
similar tax shelters, has been banned in Germany." Boll may not be able
to gather up a biggish budget in the future. But, unfortunately, he
hasn't given up on games. His next production will be Zombie Massacre and then, more vampires in BloodRayne 3.
Read More