Two New Cloverfield Spots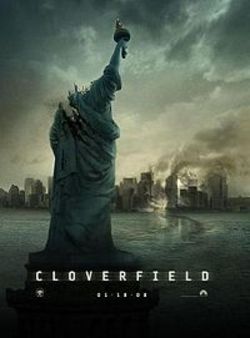 Over at Bloody-Disgusting, they've added two new videos to their Cloverfield canon, one called "Incredible" and the other called "Witness." Both will be used by Paramount as TV commercials, especially during the football playoffs this weekend. "Incredible" doesn't show the monster, but it does show the Statue of Liberty's head flying down an avenue.
"Witness" is tighter and more frightening as it presents one of the East River bridges twisting and about to snap. In another scene, you see an enormous fire in the river as well. What really makes this latter commercial work is the sheer panicked shock in the eyes of the characters. You have to hope that Cloverfield lives up to the hype. The backlash to come if it's a dud could end many a career. Fingers crossed until Friday, January 18!
Read More