Trekkie Casting Rumor: Tyler Perry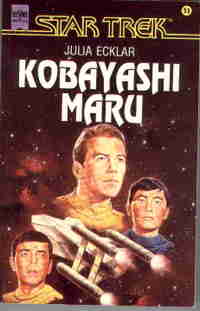 I am relatively confident at this point that Star Trek XI casting rumors will not only continue after the film has been released, but will possibly even outlive the death of the sun. You'd think there'd be nothing to say after the core cast was assembled and Nimoy and Takei were announced, but nope: They just keep on adding more people.
The latest rumor is that Tyler Perry—director, writer and star of Why Did I Get Married?—will be making a cameo. His part is pretty cool as he will be playing the overseeing Starfleet Judge at a trial deciding whether or not Kirk should be expelled for cheating on the Kobayashi Maru test.
You might remember from Star Trek II: That's the unbeatable test—to rescue a stranded freighter in the Klingon Neutral Zone— that Kirk reprogrammed to allow him to win. What a nice little nod to a well-known piece of Trek lore.
Tyler Perry Is in J.J. Abrams Star Trek' Movie [UGO Movie Blog]
Read More