Trailer (and Poster) for Midnight Meat Train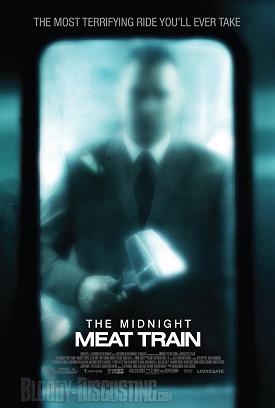 If you've wondered what Clive Barker's been up to since his Jericho video game debacle, he's certainly been keeping busy. Not only does he have three novels in the works, the movie based on his short story, Midnight Meat Train, will hit theaters on Friday, May 16. Bloody Disgusting was the first to have an image of the movie poster which features a well-dressed man with a meat tenderizer on the subway.
Says BD, this fright flick "features a commuter's run-in with a New York subway serial killer and a horde of subterranean cannibals." The movie, which stars Brooke Shields and Bradley Cooper, has a fast-moving, blood-curdling trailer on YouTube as well. Persnickety viewers will notice that these subways don't look anything like New York's. So much for a true location shot.
Read More