The Meaning of the New Weird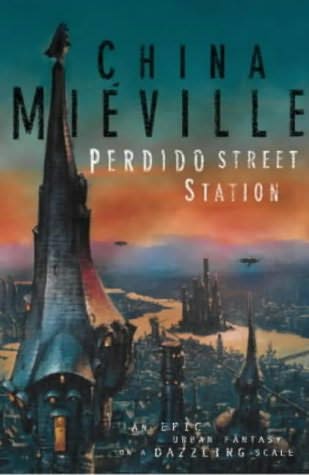 The Guardian Arts Blog has a fascinating article up on the origin of the New Weird movement: the modern literary collision of genres into less niche (and more literary) novels and stories. For example, China Miéville's Perdido Street Station or Cormac McCarthy's The Road.
It got me thinking. I tend to think readers are looking at the renaissance of speculative fiction in the wrong way, whether we are characterizing that as a "New Weird" movement or not. There has been a lot of grumbling amongst sci-fi fans that "literary writers" are now dabbling in sci-fi after years of (imagined, on the part of sci-fi fans) sneering at the genre. This simply isn't so.
Literary writers eschew genres in a way that the majority of readers do not. Their aim is not to write a sci-fi story, but to convey a powerful emotion. And it seems to me that what has happened is that literary writers have realized that the hyper-realism of the last thirty or forty years of fiction is a dead-end.
Ultimately, words alone are fairly impotent in conveying a writer's emotion (my love) and making it your emotion (your love). But the fantastic, the weird, the supernatural and the bizarre have a deeply rooted symbolic power in the human mind. Authors are beginning to realize that by making their literary worlds weirder, they can more powerfully and less nebulously convey an emotional pulse through the artery of symbolism.
It's the same reason, at the end of the day, that Shakespeare was a speculative fiction writer: by making the skies over Rome filled with fire in Julius Caesar, he was more deftly and poignantly convey to his audience that a revolting cosmic wrong had occurred than merely saying so.
For literary writers, there is no such thing as genre, only stories, emotions and ideas. The New Weird movement, ultimately, is simply indicative of more writers grokking that simple fact.
The New World of New Weird [Guardian Blogs]
Read More