The Dark Knight to Be Ledger's Last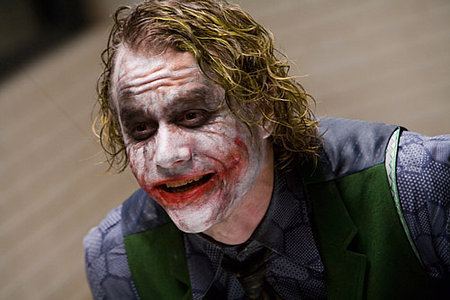 Christopher Nolan's much-anticipated sequel to Batman Begins is about a man who lives life with a smile, but moviegoers will have nothing to smile about when they flock to theaters this May to watch Heath Ledger's final role as the Caped Crusader's nemesis, the Joker.
The NYPD has confirmed that the 28-year-old actor was found dead yesterday afternoon in his Manhattan apartment. The cause of death is still unknown, though sleeping pills were found in the bed around him, police said.
Ledger, who starred in such notable films as Brokeback Mountain and The Patriot, had already been earning advanced praise for stepping out of Jack Nicholson's shadow for what would be his final role. Hellboy director Guillermo del Toro was quoted as saying, "Every time I see more of Heath Ledger's Joker, I like it more." Australia's Courier Mail posited that his portrayal is so good that it's threatening to overshadow Batman himself. If it wasn't true before, it probably is now. What was sure to be a seminal character portrayal might now become legendary.
Read More