Sweeney Todd Gets Respect at the Golden Globes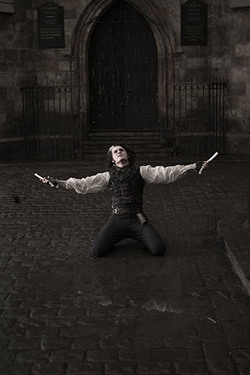 So what does a horror movie have to do to win some respect in Tinseltown? Add some singing and dancing, it seems.
Tim Burton's Sweeney Todd: The Demon Barber of Fleet Street won the award for Best Picture – Musical or Comedy, at last night's Golden Globes with Johnny Depp also winning for Best Actor. This marks the first time in the history of the awards that a horror film (albeit a musical one) has won top honors. Not even such respected crossover hits as Jaws , The Silence of the Lambs or The Sixth Sense can make that claim.
Of course, this turned out to be the year that the Globes were almost canceled due to the writer's strike so who noticed? But this victory could help Burton's latest in the all-important race for the Academy Awards. (Nominations are announced next Tuesday.) Todd had been seen as losing momentum despite being one of the most critically acclaimed films of 2007. Now, it's back in the spotlight.
Read More