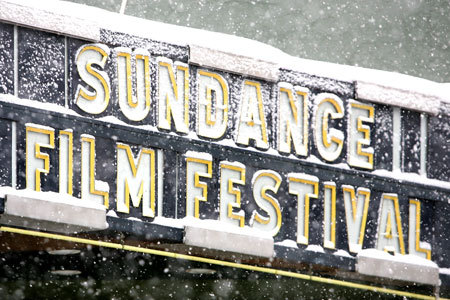 In 1978 an offbeat film school graduate named Sterling Van Wagenen came up with a plan to help independent filmmakers reach wider audiences with their projects. The idea was to lure Hollywood's business elite to the mountains, where the Utah/US Film Festival would screen a retrospective of classic American cinema, hold panel discussions, and host a friendly competition.
Wagenen ran the festival haphazardly, and after the first year the board found itself $40,000 in debt. But sitting at its head was Lola Redford, Robert's wife and Wagenen's cousin. And over the next ten years helped grow the festival's name and move it from Salt Lake City to Park City, where Sundance still resides. And then, in 1988, a Park City bus driver named Steven Soderbergh screened his first film, sex, lies and videotape, sparking a studio bidding war and transformed an eccentric rural film festival into Hollywood's least-kept secret.
Nowadays, millions of dollars change hands over hot cocoa in ski lodges, all in the hopes that studios will release the next Little Miss Sunshine. This week marks the 30th anniversary of Sundance, and a lot has changed.
More than 50,000 people are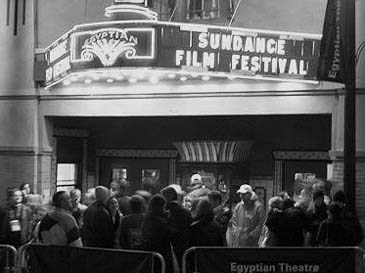 expected to descend onto Park City this year, up from 36,000 just four years ago. And now, thanks in large part to the WGA strike, studios are thirsty for fresh meat and the bidding wars are expected to break records. Whereas 2007 found studios spending a collective $45 million on films, the studio executives are now expecting prices to be pushed as high as $15 million per film–despite the fact that nearly half of the 64 films in competition this year are from first-time directors.
Film historian Peter Biskind says Sundance's commercialization has been a gradual process. "In the nineties," he told the Guardian Unlimited, "I would say it became a kind of zoo. Redford recognized it as a threat, but he never did anything to stop it. Sponsors, advertisers, brands, all kept flocking to it as their primary target."
Now, says mega-indie producer Harvey Weinstein, the bulldog behind hits like Pulp Fiction, Sundance is "an endurance test. You see the film at 8, start bidding at 10 and finish at 6 a.m. There is another tone at the other festivals–at Cannes, you see the film, but then there are other things to do before buying, there's a fabulous party to go to and you're in a tuxedo rather than a ski jacket."
The films have changed as well. Where once you could go and expect the offbeat visions of the inner-workings of self-proclaimed auteurs, now stars dictate which films take notice. The three most anticipated movies this year are Hamlet 2, about a high school drama course that sequels Shakespeare; The Wackness, about a New York teenager who pays his therapist with marijuana; and Assassination of a High School President, about a geeky student investigating stolen SAT exams. All have top-list celebrities driving their rumor mills.
Documentaries are no different: The two generating the most buzz are Super Size Me director Morgan Spurlock's investigative Where in the World is Osama Bin Laden?–for which Daniel Marricone, the doc's DP went on record stating Spurlock "definitely got the holy grail," intimating he may have accomplished what every army has yet to do–and U2 3D, an IMAX presentation of the band's Vertigo tour. Not exactly small-time hitters.
So, has the festival that founded such Hollywood heavyweights as Jim Jarmusch, Kevin Smith, and Quentin Tarantino lost its way? Is Wagenen's vision been lost behind dollar signs? The coming days will tell, and we'll be there every step of the way. But for now consider the words of director Errol Morris, whose Brief History of Time won Sundance's Grand Jury Prize in 1992. He told the Wall Street Journal he would "rather be eviscerated by the Iroquois than go…Sundance has been very kind to me, but I have logged my time."
Read More