Sundance: Redford Defends the Wintry Locale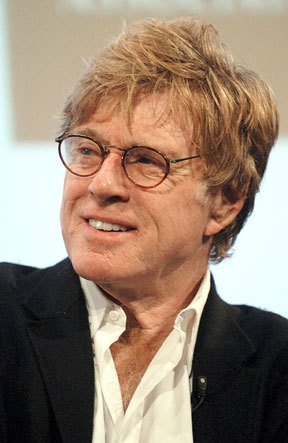 Have you ever wondered why Sundance was moved from Salt Lake City in the summer to Park City, Utah in the winter? In an interview with the Deseret Morning News, Sundance kingpin and all-around Hollywood deity Robert Redford said he made the decision to move just to be difficult: "The idea was to make it as hard to get to as humanly possible. We wanted to make it the most inconvenient film festival ever."
All jokes aside, Redford went on to explain that Sundance was, and should always be, "for filmmakers," and expressed his own frustration with how mainstream the event has become. "For better or worse," he says, "independent cinema has become co-opted by Hollywood. More big-name stars are appearing in independent films, which does give them more legitimacy, but that definitely has its negative aspects as well."
Redford also intimated that the festival had become too dark in past years, and is delighted to see this year's batch of films lightening up. "Our filmmakers are still talking about the big issues," he says, "but now they're doing so with a lighter touch and more humor. I think that's an effect of living in today's society—you have to have a good sense of humor to live in this world."
Read More