Sundance Producer's Diary: Barry Levinson, Jack Black, and Hollywood's Gray List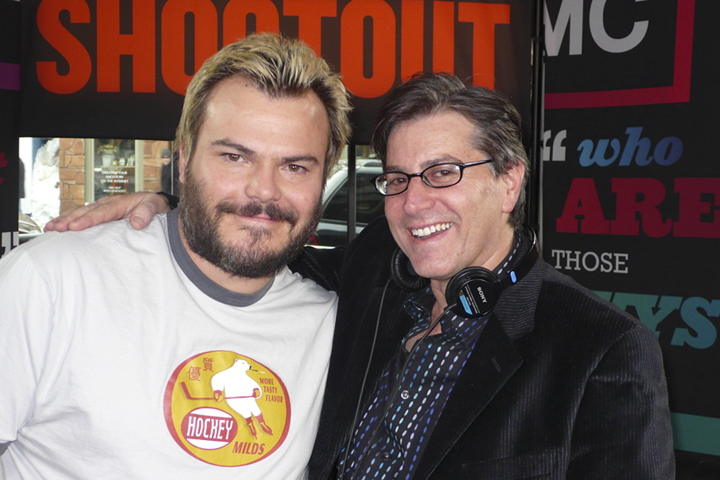 One of the sobering facts about the business of Hollywood is its disregard for the voice of wisdom. It's much harder for a 35-year-old to sell a movie idea than it is for a 22-year-old. It is, of course, counterintuitive: A 35-year-old most likely has more life experience from which to draw. If you want an example of just how counterintuitive this principle is, watch our conversation with Barry Levinson and Art Linson, who came to our set to talk about their movie What Just Happened? It is about two weeks in the life of a movie producer (played by Robert DeNiro) and draws upon a book Linson wrote about his own similar experiences. With Guber and Bart sharing the screen with Linson and Levinson (the film's director), there is about 150 years of cumulative industry experience on that stage. And the conversation reveals why we should have more regard in Hollywood for experience, and why the gray list is such a ridiculous and destructive guiding principle.
On the other hand, Jack Black is simply counterintuitive. In a good way. And, of course, that's his appeal. He dropped by with Michel Gondry to talk about Be Kind Rewind, the film they have brought to Sundance. Jack and I go way back—we were friends in drama school, and we share a common bond. He was really surprised to see me and I was happy to see him as well. Michel Gondry is a director I admire. Eternal Sunshine was really inventive and we talked about how experimental he is on the set. For example, during a take in Eternal Sunshine, he told Mark Ruffalo to hide on the set and surprise Kirsten Dunst and Jim Carrey, as Dunst was giving Carrey a tour of the clinic. You can see the results in the film. They were genuinely surprised and the scene works. They talk to Bart and Guber about how Jack and he worked similarly together in Be Kind Rewind.
Anyway, check it out. It will air a week from Sunday, part of our Shootout: Sundance Film Festival Part 2, also with William H. Macy, Amy Redford, and Saffron Burrows.
And now we are wrapped. It is time to actually enjoy Sundance like everyone else. Off to the Variety: 10 Directors to Watch party. Will report on that later.
Read More