Sundance: Nothing Is Private in Towelhead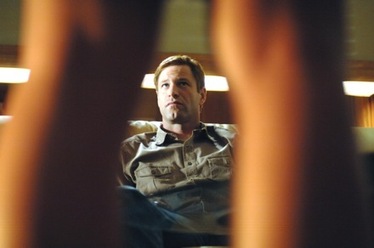 One film sure to make waves at Sundance this year will be walkouts during the screenings .
In an interview yesterday with the New York Post, Ball defended his work saying, "It's interesting that so many people seemed to be shocked by it…Statistics show that something like one in four young girls have some sort of inappropriate sexual encounter with an older man."
For the record, the young actress (newcomer Summer Bishil) playing the 13-year-old girl isn't a minor. "Summer really understood the role and she wasn't afraid of it," the director said. "She was 17 when we cast her and just turned 18 when we started filming. "
But while Bishil showed no fear, Aaron Eckhart did. In an interview with the Guardian Unlimited, the actor said of his pedophilic role, "It goes beyond anything I've ever done. It was hard to do, hard to do. The performances are wonderful and it's a great movie, but…this was the opposite [of fun]."
Ball believes that the take-home message of his film is female empowerment since the young girl rises above the abuse: "Usually in this kind of story," he says, "she's destroyed for life."
Read More