Sundance: Festival Wrap-up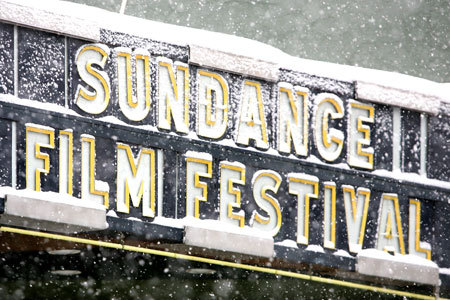 The 30th annual Sundance Film Festival came and left Park City last week, giving those lucky enough to be in attendance a sneak peek at many of the indie film offerings of the coming year. For those of us who didn't get a chance to visit Utah, Shootout's Peter Guber and Peter Bart were on the scene, interviewing the actors and filmmakers from the festival's biggest and most-buzzed-about movies.
Emily Mortimer and Woody Harrelson took time during the festival to talk about their film Transsiberian. Mortimer discussed the chilly shoot in Lithuania, while Harrelson coped with self-esteem issues after Mortimer insinuated he might not be the most attractive actor in Hollywood.
Martin McDonagh's In Bruges was an enormous draw this year, and Shootout sat down with the former Oscar-winner as well as stars Brendan Gleeson and Colin Farrell to discuss everything from the film's dialogue to the war in Iraq to beef jerky.
Another winner at Sundance was Eternal Sunshine of the Spotless Mind director Michel Gondry's latest film, Be Kind Rewind.
Guber and Bart had the opportunity to speak with Gondry and Jack Black,
who stars in the picture. The two shared some on-set memories on Shootout that included Black's obsession with tomato soup and its deleterious effect on the film's shooting schedule (for the record, Black claims to have no memory of this).
William H. Macy stopped by the Shootout set to talk about his festival film The Deal.
In it he plays a producer trying to make a film about Benjamin Disraeli
(I'm wondering how many people even know who that is…). But the actor
also served as producer for the film, so he was able to discuss the duality between the two roles, and also the trials and tribulations of shooting a movie in South Africa, of all places.
Meanwhile, Shootout producer Gary Marks discussed his personal connections to both McDonagh and Farrell on the Sundance Producer's Diary.
AMC also had the opportunity to sit down with Quentin Tarantino, who not only served as a festival juror, but also produced the film Hell Ride, which premiered at Sundance and starred Dennis Hopper, 24's Eric Balfour and Tarantino stalwart Michael Madsen.
Robert Redford's daughter Amy was at her father's festival this year for the premiere of her directorial debut, Guitar. Shootout sat down with Redford and that film's star Saffron Burrows (Boston Legal); Redford discussed growing up Hollywood, and her father's reaction to her film: relief.
AMC was also privy to several ride-alongs throughout the course of the festival. Fields of Fuel director Josh Tickell gave us a tour of the documentary's biodiesel-fueled Veggie Van, while Sleep Dealer writer and director Alex Rivera–who won the festival's Waldo Salt Screenwriting award–took us along to his premiere.
Log onto the Shootout blog daily for exclusive video, interviews, news, and commentary. Click here for more Sundance and Shootout video.
Read More