Star Trek MMO Red-Shirted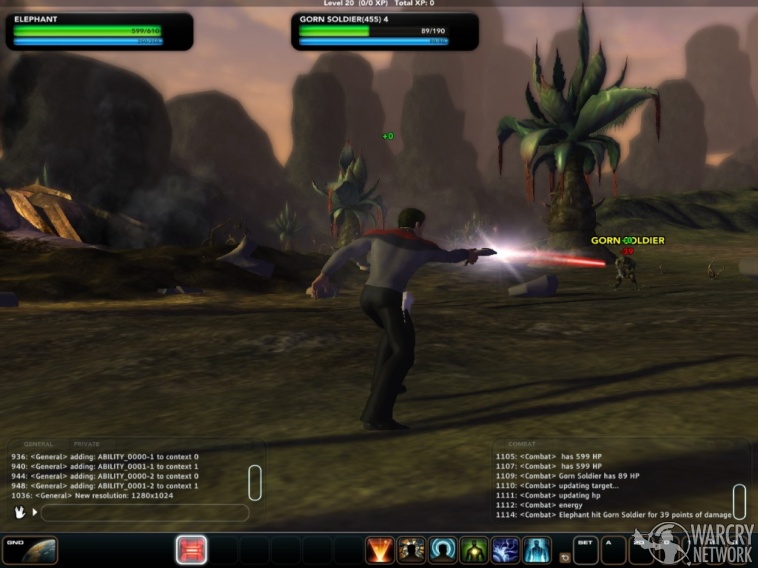 Star Trek MMO Red-Shirted" width="560″/>

Star Trek is a complicated franchise. Although a long-lived property with a rich mythos and an extensive cast of characters, it isn't easy to niche-market because it's different things to everyone. Star Wars is basically about The Force and space battles a long time ago in a galaxy far, far away. But what is Star Trek? A show about exploration? Diplomacy? Combat? And when does it take place? Over three different centuries!
So it's no surprise that games, books, and even television spinoffs (Enterprise) sometimes have a hard time capitalizing on the concept and the name. And now another perfect-in-theory, flawed-in-fact stab at fame and fortune has faded away: Perpetual's Star Trek MMO game has been killed.
It's disappointing only in theory. The above screenshot is one of the few glimpses of the game, and it looks decidedly like a Star Trek skin on a World of Warcraft clone. A Star Trek game could be cool, but the manufacturers and creatives will need to step up to the plate with a lot more than stock fantasy RPG with sci-fi elements to get the job done.
Perpetual Drops Star Trek: Online [Slice of SciFi]
Read More