Sundance Producer's Diary: Woody Harrelson, Saffron Burrows, and the Open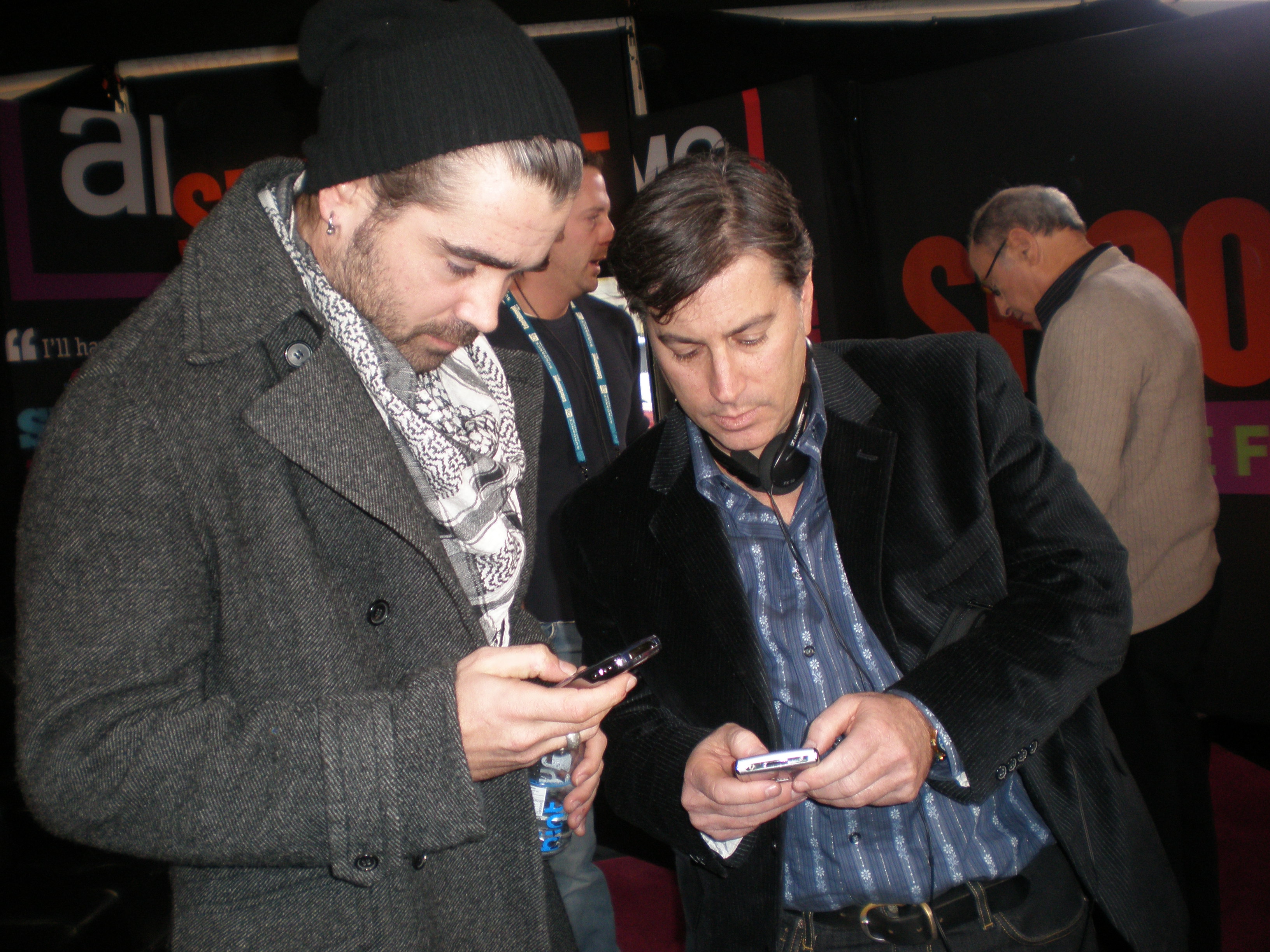 It's been said that a high stress set leads to a good show. If that's the case, this'll be the best show ever. As I've written on this space before, shooting in a normal environment is stressful–shooting at a festival is like playing harmonica without a tongue. You're blowin' hard, but hitting all the right notes is tricky. (I have a tongue, of course, but I can imagine.) Tempers are short, people throw things, but fortunately for me anyway, all that matters is what's on the screen. We are at the Sundance Film Festival, and the show you'll see on TV will be very good.
(Editor's Note: Gary Marks, an executive producer with AMC's Shootout, is tracking his experiences doing the show from Sundance.)
We started with Woody Harrelson and Emily Mortimer, here for their film Transsiberian. It's a tight thriller and they are amazing in it, as a married couple. Emily and I have some good mutual friends, (Jared Harris and Emilia Fox, both great actors in their own right) and she is as lovely off screen as on. And Woody gave the type of interview that I think makes our show unique.
Next up, Colin Farrell, Brendan Gleeson, and writer-director Martin McDonagh. Martin is the acclaimed English playwright who wrote Pillowman, which was nominated for many, many Tonys. It probably won a few, but I'm tired and this is a blog, so there's supposed to be mistakes. (But I will say, my friend Michael Stuhlbarg was in it and he was nominated for a Tony, so I've got that going for me.)
And, Colin did The New World with my friend Jamie Harris (Jared's brother, and yes, he's a good actor too… What can I say? I know some good actors.) It's always good to be able to welcome someone to the show with a personal connection. Plus it makes for good name-dropping in my blog. Anyway, the film is In Bruges and it is about two hit men who are stuck in the title city (Bruges, Belgium), awaiting further instructions. It is the cinematic cousin to Pinter's The Dumbwaiter and very enjoyable.
Finally, Amy Redford and Saffron Burrows came by to talk about The Guitar, Amy's new film that Saffron stars in. I'm just wild about Saffron. OK. It's LATE. What do you want? Amy Redford is a poised, articulate, wonderful spirit who has made a film that is the quintessence of what Sundance started as: It's brave and has a really unique voice.
And, then, we shot our open, outside in the cold. A cold open… It's LATE, I said. If you read my blog about the Toronto open, you'll know what a behind-the-scenes mess that was. This was only slightly less chaotic… on the streets. In the middle of one take, while Peter Bart and Peter Guber were in the middle of the open, two cameras clearly aimed at them, a woman walked up and just started talking to them. I mean, there's an ENTIRE crew surrounding them. But, take a look. I think you'll like it, and I think you'll like the show. Anyway, by the time we ended the day, everyone was too tired to throw anything at anyone else. So it all worked out.
Now, to quote Milton Berle (hey, I needed one more name): I think I'm gonna take a nap. Talk soon.
Oh. And one more thing. Our two makeup artists have been the most talented we've worked with. Plus, I want to marry both of them. But then I'd have to stay in Utah permanently.
Read More