SciFi Scanner for 01/10/2008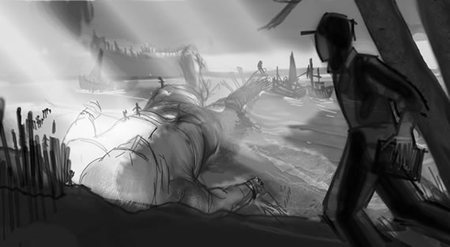 • John Barrowman, otherwise known as the pansexual Captain Jack on the execrable Torchwood, doesn't understand why other gay actors don't come out of the closet: it's not like it's been bad for his career.
• An adaptation of Arthur C. Clarke's Childhood appears to be in the works.
• Well, at least some good has come out of the WGA Strike: Michael Bay's Transformers 2 has been delayed.
• A visual tribute to the works of Britain's one and only J.G. Ballard. Incredible work.
• Metamorphoses, mutant women, and scar humping: a retrospective of the films of David Cronenberg.
• io9 lists the greatest sci-fi pornography of all time, where the word 'porn' is extremely loosely defined.
• SyFy Portal reports that Ronald D. Moore has all but confirmed that the final Cylon was not in the recent Entertainment Weekly spread for Battlestar Galactica. In other words, it's another nobody.
• Catch a sneak preview of Cloverfield in one of 27 cities.
Read More