Scary BioShock Big Daddy Action Figure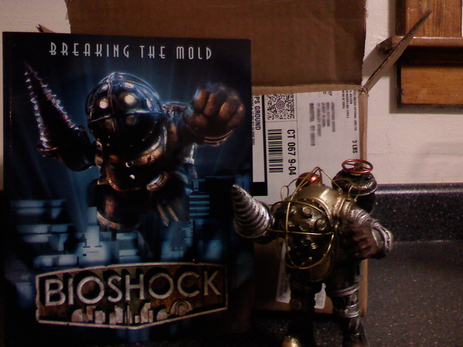 When BioShock topped the video game charts in 2007, you just knew that the head honchos in ancillary media were licking their chops. Now, there's an action figure based on Big Daddy for those same guys to take home. One of the creepiest monsters from the darkly frightening game,
Big Daddy is a nasty, genetically-enhanced man in an old-time diving suit who protects a not-so-nice little girl from attackers. He's got a paternal instinct, sure, but when comes out of the shadows to kill, Michael Myers has nothing on him. The action figure comes with BioShock art books, so you'll end up with something that asks to be touched and something that tells you to keep your grubby hands to yourself.
Read More