Save Journeyman by Streaming It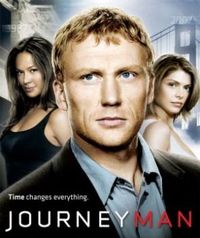 Much to the wailing, self-flagellation and face-ashening of sci-fi fans around the world, Journeyman—NBC's quirky little time-travel show—was brutally cancelled late last month, despite being one of the best new sci-fi shows on the air. Various fan campaigns kicked off at the time to keep the series' pulse weakly throbbing through the WGA strike, but to no avail. Networks, it seems, are unwilling to take chances on shows that aren't immediate hits.
Yet Journeyman's fans are still fighting in an effort reminscent of that by Firefly's armada of Browncoats. The latest attempt by the Journeymen to get NBC to realize what boneheads they are? Fans are coordinating a massive attack on NBC's official website… an attack of traffic.
What they are trying to do is get fans to go to NBC.com every night at 10 p.m. EST, when Journeyman's brief 13 episode stint will be aired every night. What they are hoping is that NBC will see their traffic numbers and realize they never gave this show the shot it deserves.
I doubt the venture's going to be successful, but the effort should be applauded. If you like Journeyman, you might consider contributing your pageviews to the cause.
Save Journeyman Streaming [Slice of SciFi]
Read More