Sam Raimi Burst-ing with Joy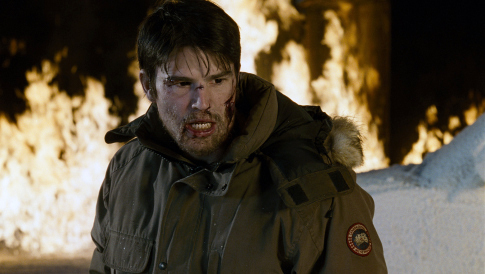 Shocktillyoudrop.com has posted an explosive piece of news about Sam Raimi and Rob Tapert's Ghost House Pictures' newest project. Along with frequent collaborator Mandate Pictures, the studio is now shopping for a director to helm a film called Burst, in which an "isolated town endures an alien invasion that causes victims to spontaneously combust during a severe snowstorm."
Words like "spontaneously combust" might be cause for consternation among horror snobs. But after seeing 30 Days of Night , I'm personally of the opinion that Sam Raimi has a feel for Tundra Terror—or at least the wherewithal to spot a good director to summon the feel: David Slade's aerial wide-angle shot of the Alaskan vampire carnage was one of the most visually intriguing (and downright haunting) scenes I've seen in quite a while.
Sounds like a cross between 30 Days of Night and The Thing . No problems there. Frankly, the only shortcoming to the former flick—and this is the fault of the comic book source material, too—is the depth of personality the vampires are given. Sometimes less is more. When it comes to the beasts hunting man, motivation is superfluous. Hopefully, these alien motivation won't extend far beyond wanting to blow people up.
Read More