Ron Moore Interview: Cancelled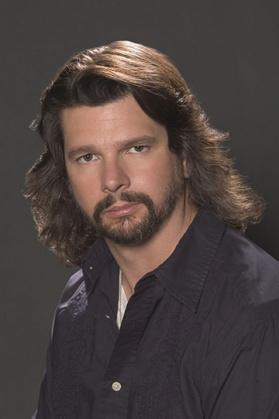 Earlier this month we asked you to send in questions for Ronald D. Moore, the dreamy developer behind the new Battlestar Galactica. The Sci Fi Department had snagged an exclusive sit-down interview, following Moore's lecture at Princeton University.
Unfortunately, his entire East Coast trip was cancelled.
The Princeton American Studies Program was devastated. And we were crushed. Your questions were thoughtful and bold. They really showed that you watch closely. I'm sure Moore would be more interested in answering those questions than the typical Q&A from entertainment reporters (i.e. "How is running a TV Show like running a battlestar?)
We're working on getting another one-on-one with Moore, for his next New York visit. Your questions are important to us and we want to get them answered. (And we also want to know what happened to Boxey.)
Thanks again for your excellent questions, we will keep you posted with Ron Moore updates.
Read More